Special Interest Group Leaders:
---
Working Toward Penal Abolition With Creative Arts – Dick Cotterill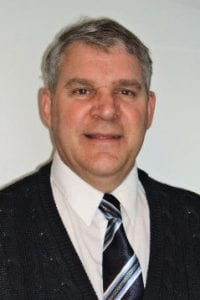 Quakers have been involved with jails and prisons since the 17th century when thousands of Quakers were persecuted and imprisoned for their religious beliefs.  Quakers in Canada have been actively working for penal abolition since Ruth Morris became the first Clerk of the Quaker Committee on Jails & Justice in 1978.  This work continues today through the work of the CFSC program committee, Quakers Fostering Justice.  The creative arts flourish in prisons around the world.  Today we will look at music, poems and paintings created in prisons by prisoners.  Through interactive discussion we will learn how we can draw upon these works of art to strengthen our commitment to justice in our daily lives.
Dick Cotterill is a member of Halifax Monthly Meeting and is actively involved in penal abolition and prison visitation.
---
Israel / Palestine – One Democratic state – The only remaining solution – Mel Earley – Halifax MM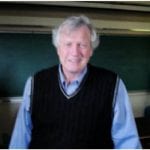 Mel  has visited Palestine-Israel several times, over the past 10 years serving with different NGO's and churches. He has studied this conflict for many years , and engages in actions in Halifax and Canada to draw attention to this seemingly intractable conflict.
Proponents of "the two state solution" ( e.g. UK, USA , Canada) envisaged by the Oslo Accords (1993) are out of touch with the reality on the ground. Palestine has been carved up into apartheid enclaves by illegal settlements and restricted areas.  Israeli leaders have stated "there will never be a Palestinian State".
Only 2 scenarios are possible now :  1) a continuation of the 50 year belligerent military Occupation which has destroyed the economy and traumatized the population or  2) The establishment of One Democratic State, with a bi-national, constitution and parliament from the Mediterranean to the Jordan River with civil rights and human rights for all. 
Q. Are we as a people of faith we called to action, to this, one of the most urgent social justice issue, of our time? And what actions can we take to help bring about peace with justice for all people in the Holy Land?  This presentation will outline the history and geography of the conflict and the main obstacles to peace and how they could be resolved in the One Democratic State , solution. Power Point Presentation time 20 mins. Q&A 30 mins

---
Journey of the Spirit: Walking the Labyrinth – Beth Robertson (Bycroft) and Maida Follini – Halifax MM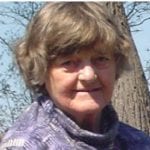 Labyrinths have been used in ritual and prayer for over 4000 years. Since medieval times, walking the labyrinths in Christian churches have been occasions for  spiritual renewal. Whether we search for life's meaning, seek a quiet place for prayer, or wish to explore a deeper spirituality, walking the labyrinth can lead us towards our goal.
---
Rejuvenating on the Spot – Sharon Driscoll – South Shore WG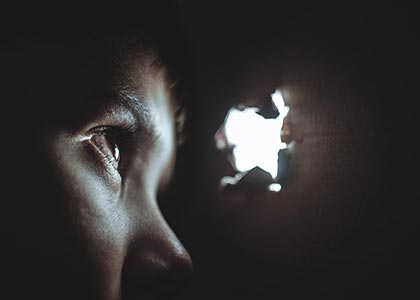 All of us can recall moments when we have done some equivalent of 'stopping and smelling the roses' and the refreshment that comes from a brief pause in our day. Mostly, we look to nature for inspiration. However, through my practice of contemplative photography, I have learned that we can also be restored by perceiving ordinary things in a fresh way.
I have a presentation, based on this practice, that highlights how we can shift our perception to see the silent splendour of our daily surroundings. In times of weariness or stress, it is possible practice this new way of perceiving and allow ourselves to be restored by the beauty in the ordinary that is always available in the periphery of our awareness.
I will show some images from my practice of contemplative photography that highlights this shift in perception. I would then invite participants to spend some time engaging in this silent practice and then ask that they share with the group what they have experienced.
---
Writing from the Heart – Heidi Kalyani – Annapolis Valley MM
"Writing is ninety percent listening. You listen so deeply to the space around you that it fills you, and when you write, it pours out of you." — Natalie Goldberg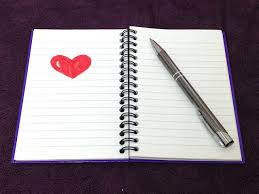 Want to express your vision, your humour, your passion, your humble ramblings? In this heart-led session, Heidi will offer space for guided writing practice by sharing inspiration and exercises designed to flex the creative writing muscle and deepen the connection with our innermost voices, with spirit, and with the vast collection of images and ideas that are still but tiny seeds within us! Together, we will practice cultivating the combination of gentleness and tenacity needed to truly listen to ourselves (as well as those around us), to learn to trust what we hear, and to allow our words to pour smoothly onto the page. Please bring a notebook and a comfortable pen, or a laptop if you prefer.
BIO: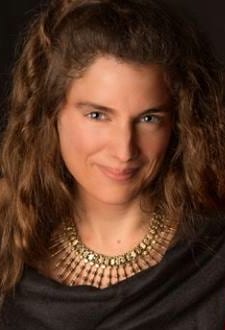 For Heidi Kalyani, writing is a transformative act. It's a direct path to deep peace and connection (with self, with others, with all things that are known and yet unknown). In writing, as in life, Heidi values reverence, depth, detail, beauty, gentleness and intensity. Heidi is an experienced leader and facilitator who has been designing supportive and nourishing spaces for creative growth and transformation for more than 25 years. Heidi has written articles, novels, a collection of short stories, poetry and lots of brave (or foolish) love letters — some mailed, some not! Current writing can be read at www.hpkalyani.com and more information about Heidi's passion for heart-ful practices can be found at www.heartwideopen.ca

---
​Sailing the Ocean of Darkness: Transforming Emotional Blocks into Creative Action
– Bruce Dienes and Heidi Kalyani – Annapolis Valley MM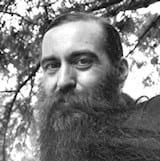 Discover and practice how changing the way we envision our emotions, especially those we have labelled "negative",  can enable us to use them as inspiration and energy to develop creative responses to the current world situation.​ Interactive exercises will give opportunity to discover, dream and design actions that can move our lives forward.
Scheduled during the two Sunday SIG slots. The first two-hour slot would be to introduce how we can do this work on an individual level. The one hour slot after the break would be to work on taking these creative ideas out into the community and working in collaboration with others.
---
What do Quakers Believe?  Maida Follini – Halifax Monthly Meeting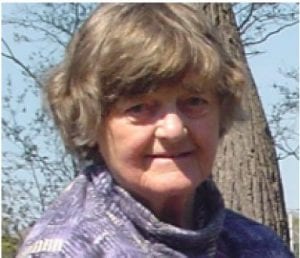 Friends' beliefs vary from the traditional to the universal; from mainstream Christianity to the (gasp!) non-theistic Quaker!  Is the Divine a Personage, or a Spirit? A supernatural power or part of the natural universe? Quakers have no creed.  Different ways of looking at faith are acceptable within Quakerism, as we each seek what speaks to our condition. In a round-table discussion we can explore our different approaches, which reflect that there is no "One Quaker Way" but rather many ways of describing our faith.
---
Planning Committee:
---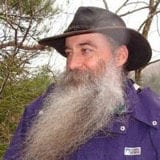 Bruce Dienes has three areas of specialty: Computer consultation, Photography, and Community Psychology. Earning his Ph.D. in Psychology from the University of Illinois, Bruce has extensive experience with community development and has worked with agencies such as Chrysalis House, Juniper House, and Apple Tree Landing Children's Centre. He currently teaches part-time at Mt. St. Vincent University, and is a trainer of peer coun­sellors. Bruce is a life-long Friend and is a member of Annapolis Valley Friends Meeting. 
---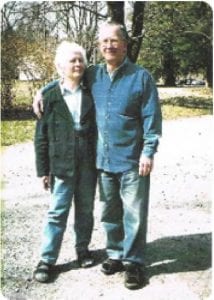 Edith Hoisington Miller lived in Connecti­cut, New Jersey, Washington D.C., and New York before moving to Canada with her husband Michael R. Miller. Joining Quakers while living in Montreal, the Millers were among the founding members of New Brunswick Friends Meeting. As a long-time Friend, Edith has been involved with many aspects of Quakerism, helping to organize Gatherings, attending Yearly Meetings, and participating in advocacy for First Nations.. Edith is a free-lance writer, with articles in Performing Arts & Entertainment,as well as other publications. She also writes poetry, and enjoys jazz and jazz dancing.
Michael R. Miller is a composer & pianist and professor emeritus of music at Mt. Allison University. Among his many compositions are "A Mass for Peace" and "A Peace Cantata". Now living in Fredericton, Michael is a member of New Brunswick Friends Meeting. Active in Quaker affairs, he has been a facilitator in the Alternatives to Violence program, helping men in prison, and has volunteered in the John Howard Society.
---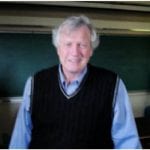 Mel Earley, born and raised in Ireland, emigrated to Canada in 1975. He was in the ma­rine insurance business before retiring in 2009. Mel has gone on extensive volunteer expeditions with Habitat for Humanity, building houses in Latin America & Ethiopia, and taking a leadership position supervising groups of volunteers. He has also visited Palestine as a volunteer accompanier. Mel is a member of Halifax Friends Meeting, and has served as Halifax's delegate to Canadian Yearly Meeting and Representative Meeting, as well as being a member of CYM committees.
---