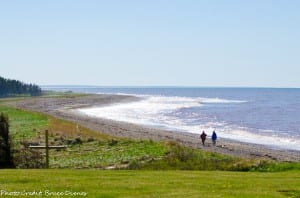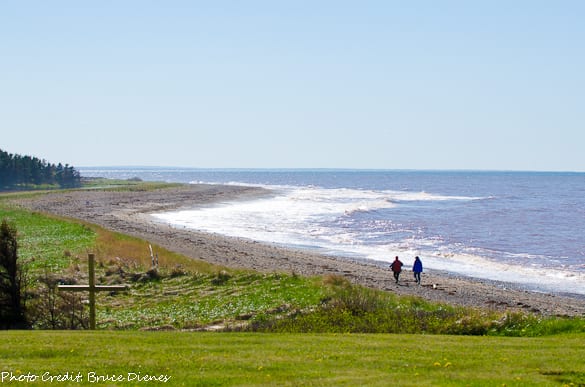 We have arranged a full program including guest speakers, and members from our three Atlantic Friends Meetings. Interspersed with programmed sessions are meal breaks, stretch breaks and longer free times. Sunday evening will be a cheerful noisy "talent show" for young and old. Enjoy sessions at your own choice, or enjoy your own communing with nature or Friends. Please feel free to enjoy the Weekend in your own way! | Click for info about SIGs and programme leaders. | Register online | Click here to download a PDF of the AFG Program 2018.
Theme: "I Have Called You Friends"
Friday, May 18th
Arrive anytime on Friday evening after 5 p.m. 5:00 – 8:00 pm.: Welcome and Soup. Room assignments. Registrar: email hidden; JavaScript is required
Learn more about Daphne!
Saturday, May 19th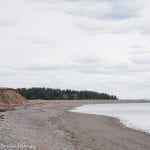 6:30: Join the Early Birds for Early Morning Worship, or take a walk, or commune with nature as the Spirit moves.
7:30-8:30 a.m., Breakfast & Clean up
9:00-9:30: Session 0: Welcome, Orientation, Introductions & Sharing. Sign up for meal tasks, housekeeping or child care rotation.
9:45-10:45: Session 1: On the theme "I Have Called You Friends" (John 15:15). Explore the Nature of Our Spiritual Community, with John Calder as Leader.
In this opening session, we will share thoughts about this major gift in our lives.  How do we face the challenges and opportunities presented by living in an adventurous spiritual community? What have the gifts and challenges been? How do we preserve and express our faith?
10:00 – 12:00: Youth Program:  Leaders: Ruth Bishop, Renata Woodward and volunteers.
10:45 -11:00 Stretch break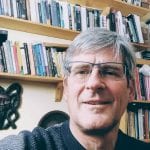 11:00 -12:00: Session 2 – Special Interest Groups
– A New World of Nature Conservation in Canada? 
Leader: Vince Zelazny – Main Lodge
A new narrative is emerging about what it takes to protect lands, waters, biodiversity, and related livelihoods. It rests on the idea of Canada as a partnership of equals: indigenous and settler peoples, whose constitution is based on the Peace and Friendship Treaties. All the governments, including the federal and provincial governments, municipalities, and Indian Act mandated governments, are younger siblings; however the original relationship, described in original documents, stories, wampum, and totem poles, lives on in treaty people. Vince Zelazny will share recent experiences where he learned from indigenous experts how this idea may take root in Atlantic Canada through the idea of Tribal Parks and new Federal funding revealed in the 2018 budget. He will ask Friends to imagine how justice, the right sharing of resources, and Creator's purposes can be served by protecting lands and waters.  – TBA – A-Frame

12:00 – 12:30: Free time, enjoy nature, socialize. Nature Walk: An opportunity to greet and become acquainted with the wild-life and environment around us.

12:30-1:30 Lunch & Clean up
1:45 – 2:45: Session 3 – Special Interest Groups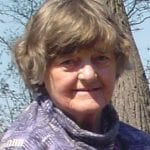 Tradition & Continuing Revelation, Quaker Faith changes over the years,
Leader: Maida Follini  – Main Lodge
Quaker faith has changed over the years, as continuing revelation leads to new concepts, and adjustments to the Enlightenment,  the discoveries of Science, and humanity's continuing ethical development. Emphasis will be on Quaker texts from Fox,  & Penn to  Woolman, Hicks, Whittier, and Rufus Jones.
– TBA – A-Frame
2:00 – 5:00: Youth Program
2:45 – 3:00 – Stretch break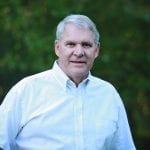 3:00 – 5:00 Session 4: Special Interest Groups
– Canadian Friends Service Committee work in Canada and the World, Leader – Dick Cotterill – Main Lodge
– TBA – A-Frame

6:00- 7:00: Supper & clean-up.
7:00 – 7:30: Free time, socialize
7:30 – 8:30: Meeting for Readings: Leader Keith Helmuth  Bring a favourite work of your own or by a Friend to read aloud and share with the group. Choose a selection that has spoken to your spirit and that may speak to others.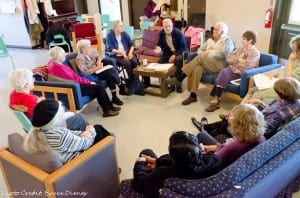 8:30 – 9:30: Rise Up Singing
– Sing-Along! Bring your music, guitar, songbooks and voice.
9:30 – 10:00 Snack and social time before turning in.
Sunday, May 20th
6:30 -Early Birds Worship, Meditation or Walks.
7:30-8:30 Breakfast & clean-up.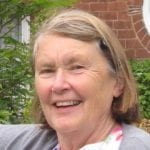 9:00 – 10:30: Session 5: Plenary Session:  Expressing our Faith in Actions: Leader: Carol Bradley. Meetings, Worship Groups and Individual Friends will share how they are expressing Quakerism in a variety of ways: Retreats, Studies, and Actions for a Better Community and World.
10:30 – 11:00 Stretch break
10:30 – 12:30: Youth Program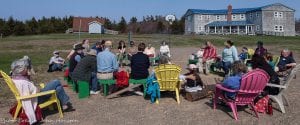 11:00 – 12:00: Meeting for Worship. Leader: Carol Bradley
A traditional unprogrammed meeting. Friends sit in a circle in silence, listening for the voice of the Spirit.  When moved by the Spirit, participants share the message with the group. Between each spoken ministry, a silent time gives space for individuals to absorb the message and discern how it speaks to Friends' condition.
12:00 – 12:30 Free time, conversation, contemplation
12:30 – 1:30: Lunch & Clean up
1:30 – 1:45: Free time, rest, walk.

1:45 – 3:30: Session 6: Plenary Session: Atlantic Half-Yearly Meeting:  Moving the process forward.  Leader: Ellen Helmuth – Main Lodge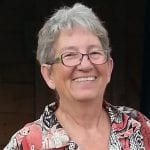 3:45 -5:00: Session 7: Special Interest Groups
– Strengthening our Faith: Leader: Penni Burrell. Outreach and Inreach needs and practices. Sharing and discussion about maintaining and growing our Quaker faith. – Main Lodge
– TBA – A-Frame
4:40 – 5:30: Free time, walks, crafts
5:30 – 6:30: Supper and Clean-up
6:30 – 7:00: Free time: practice your music or skits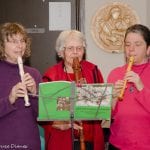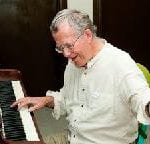 7:00 – 9:00: Family and Friends Night: Michael Miller, Master of Ceremonies. Individuals and small groups may put on any kind of performance they want, stories, skits, music, dance. Bring your recorder, guitar or drum, bring your dramatic skill or your best jokes, your costumes or your puppets. Amaze Us!
9:00 – 10:00: Snack and Social Time before turning in.
Monday, May 22nd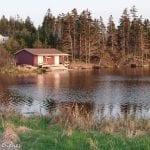 6:30: Early Bird Worship, Meditation, Walks.
7:30 – 8:30 Breakfast & Clean-up.
8:30 – 9:00 Free time & Clean-up.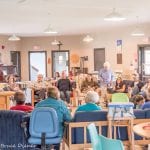 9:00 – 10:00 Session 8: Evaluation and The Way Forward. Planning for future gatherings and get-togethers. As a group we will share what went well this weekend and what we can do even better next year to point the way for future gatherings and events. Leader: TBA
10:15-on – Group clean up, packing & departure.
Farewell Until Next Year!
Note: This is a Draft Schedule subject to change. Check this page for updates!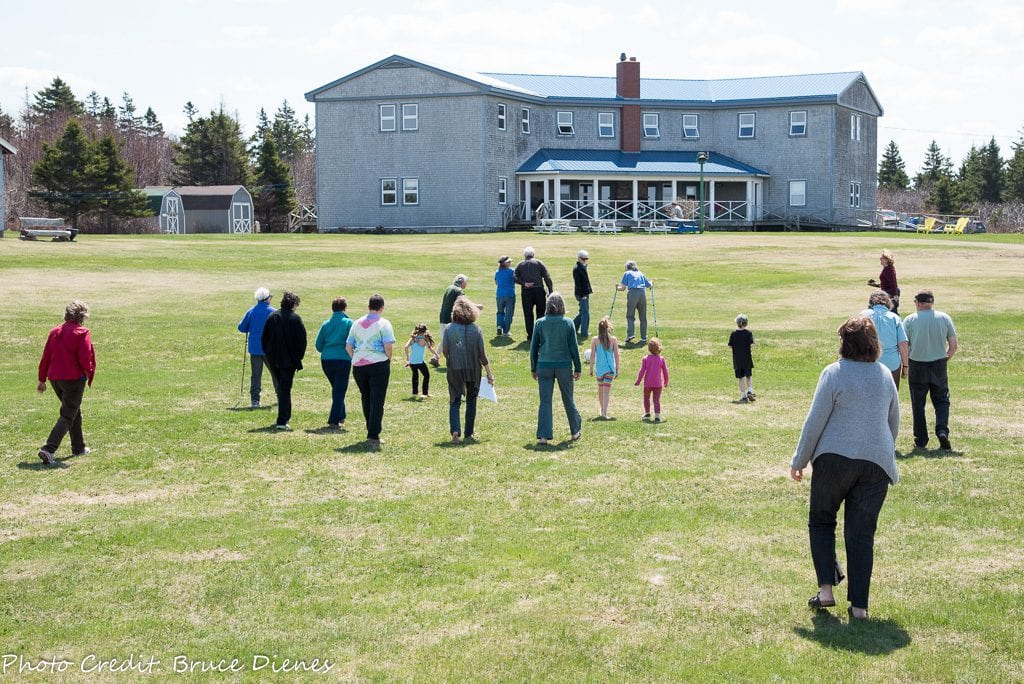 Info last updated: 2018-04-17 9:49 PM ADT