CHILDREN'S PROGRAM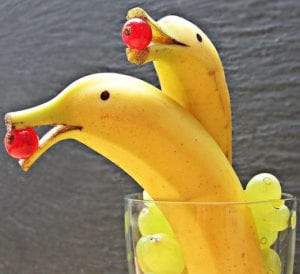 Coordinator: Nancy Turniawan has prepared a list of supplies and materials needed for children to take part in activities. At AFG, she will demonstrate each project, then children can work on it in their own time, and share at the Sunday "Show and Tell". Please note that families are asked to collect items a week or two prior to the gathering and also to take a trip to a farmer's market if possible. See program details below. For separate list of supplies see here.
The CHILDREN and TEEN program.  Parents are welcome to join in any of the days' activities, or you may ask a 'babysitter' to volunteer to be present.
In the days preceding the virtual gathering , here is a list of things to gather. Doing everything via ZOOM will be challenging, so gather everything needed and choose a work space in your home just for our projects. For children under 6 years of age, a teen or adult nearby will be a HUGE HELP. 
Hopefully, it will be SAFE for your child/teen to also go outside. Have outdoor clothing ready. They will be sitting outside to draw and prepare growing space for seeds. If you have a camera they could take photos too. A hat may be useful if it's sunny. A  sketch book or a rigid board and a clip to hold papers to the board, for drawing.
---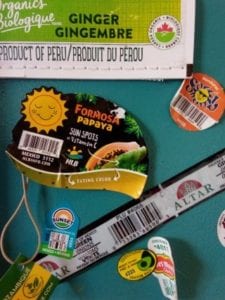 1.   ASSIGNMENT BEFORE AFG  On the theme of security. Please collect the stickers on fruit and vegetables, and packaging from your family's grocery trips, for at least one week before May 23rd.
As the groceries are being unpacked, have family guess where the food came from. Write down the name of the country where the food was grown.  Examples: bananas are from Mexico.  BUT, some packages read, 'packed' or 'distributed' in Toronto, so check labels to find where the food originates.
If you can print, or use an old atlas of a world map that you can draw on, please draw with a colored pencil, crayon, or marker, a straight line from the country where the food was grown, to your home province. You may also want to place the fruit and vegetable stickers around the edges of the map.
---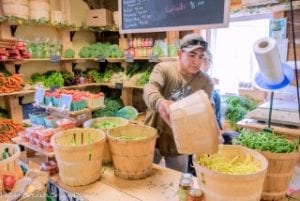 2.  RESEARCH BEFORE AFG.  On the theme of SUFFICIENCY. Ask your family to  please take you to a nearby farmers market.  If possible, park further away so that you can enjoy a walk to the market. 
Count the number of farmers who have tables and remember as many different kinds of vegetables as you can see. (When you get home, you can check with your family, to see if they remember the same vegetables. If you can, get a photo of yourself, with the farmer, holding up the vegetable that you like to eat. Is it organically grown? What does that mean? (If you don't have a camera, you can draw a picture, during AFG). Take the time to find out how long it took the vegetable to grow. Ask how easy or difficult it is to grow this food in our climate. How long have they farmed? Do they have other jobs? How far away do they send their vegetables? Can it be stored for a long time without refrigeration? Do migrant workers work on your farm? Remember to THANK the farmer for growing your food. Really notice his/her/their reaction. Do they smile, what do they say back to you.? Any other questions that you can ask to satisfy your curiosity….e.g. Do they have a favorite fruit or vegetable that they buy, that comes from another country? What is the most difficult vegetable or fruit to grow? Do other animals  and insects 'raid/ eat/ use' the gardens for their own needs?
---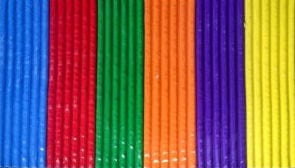 3.  DURING AFG. If it is possible, please get some basic colours of plasticine, or  playdoh, for each child/teen in your family attending the AFG, As we will use the colours to make sculptural images of ourselves, based on the colours of the foods we eat most frequently. You can choose the foods which you most enjoy in one particular season. If no plasticine, then coloured markers, pencils, crayons and reusable paper will work as well.
---
4.  Please gather several  (at least 5) sticks from outside to use for making a mobile. The sticks can be approximately 15 to 30 centimetres long. You will also need some string to be cut into different lengths to make the mobile, and a pair of scissors and some masking or clear tape.
---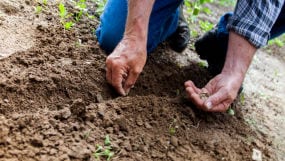 5.  Please collect 3 different kinds of vegetable seeds. You can buy them or maybe someone whom you know has some extras from last year. Some seeds are very tiny, and you are going to plant them. You will need 3 shallow containers to hold the seeds, so you can count them. and  unlined paper (for example, you can reuse envelopes, and a pencil, to draw  outside (if you have one, a magnifying glass, as well.) You can choose a sunny location near your home  to plant the seeds. You will need a small shovel for digging, some old compost and or manure, and a cardboard box, cut apart  (SAFETY NOTE : children must GET an ADULT to help cut it up) into flat pieces. If you have a calendar that you can mark on, that would be great. If not, we'll make one.
---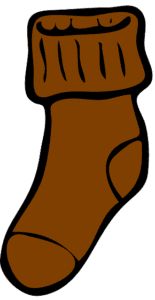 6.  Find an old sock  so that you can make a sock puppet. If you have an animal puppet in your home that would be great to use too..   HAVE ON HAND SOME REUSABLE MATERIALS FOR MAKING FACES, HAIR ETC. the materials can include natural materials, example, old man's beard, grass, acorn tops, shells, etc.
TEENS CAN USE A GLUE GUN IF COMFORTABLE. CHILDREN WILL USE TAPE OR HAVE AN ADULT HELP THEM ATTACH FEATURES.
(PARENTS: we will be making a puppet play as a result of their findings for the final evening.)
Thanking you for participating in what may be VIRTUAL mayhem (my attempt at humour here.) 
Any questions? email me or call me.

902-318-9812 (cell) 902-863-5825 (home)
List of Supplies for Children's Program
General
Sketch book or rigid board and paper for drawing
Outdoor clothes
A camera if possible
Security Project
Stickers and labels from fruit
World map
Coloured crayon, coloured pencils or markers
Sufficiency Project
Take trip to a farmers' market before AFG
Take photo and answer questions, etc.
Sculptures
Plasticine or playdoh (if possible – not required)
Coloured crayon, coloured pencils or markers (if no plasticine or playdoh)
Mobile
Several sticks (5 or more) gathered outside varying from 15 to 30 cm long.
String
Scissors
Tape – masking or clear
Planting
3 kinds of vegetable seeds
3 shallow containers to count seeds
Unlined paper (could be the back of a used envelope)
A magnifying glass if available
Small shovel
Old compost or manure
Cardboard box cut apart
Calendar if possible
Sock Puppet
Old sock for sock puppets
Reusable material for making faces and hair
Natural material (old man's beard, acorn tops, grass shells, etc.
Glue gun (if teen or adult supervision)
Tape