Presenters, Topics, and Times
Keynote Speaker: Ralph Martin
Topic: Food Security: From Growth to Gratitude 
(Saturday, May 22 , 10:30 – 11:45)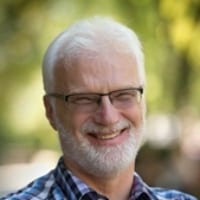 Ralph C. Martin grew up on his family farm in Wallenstein, ON. After 4-H, his formal education includes, a B.A. and an M.Sc. in Biology from Carleton University and a Ph.D. in Plant Science from McGill University.  His love of teaching grew unexpectedly when he began teaching at the Nova Scotia Agricultural College, in 1990, and realized how students teach him too.  In 2001, he founded the Organic Agriculture Centre of Canada to coordinate university research and education pertaining to organic systems, across Canada . In 2011, he was appointed as Professor and Loblaw Chair in Sustainable Food Production at the University of Guelph. In 2019 he retired and his new book, Food Security: From Excess to Enough, was published. More info at www.ralphmartin.ca
---
Maurice Burgoyne and Philip Hamming
Topic:  Two Farmers' Perspectives on Restorative Agriculture  (Saturday, May 22, 1:30 – 2:15)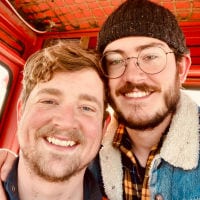 Philip Hamming is an active member of the community, he is on the executive board of the PEI federation of agriculture, and was also appointed by cabinet to the PEI land advisory committee. He is a former director of the certified organic producers cooperative of PEI. Philip is currently working in the dairy industry and runs his own small farm in South Melville, PEI, where he implements what he is learning in his studies of regenerative agriculture.
Maurice Burgoyne is a member of New Brunswick Monthly Meeting and has been employed for the past several summers on small organic farms on PEI. He currently resides in South Melville with his husband Philip on their newly purchased farm.
---
Lil Macpherson
Topic:  We can eat our way out of Climate Change
(Saturday, May 22, 2:45 – 4:00)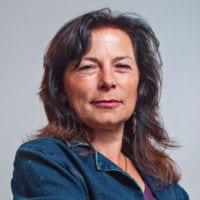 Lil MacPherson was born and raised in Nova Scotia. She is the founder and co-owner of The Wooden Monkey restaurants. Serving food with a conscience is the restaurant's mission and many awards have recognized this statement.   
Lil is a trained presenter for Al Gore's Climate Change Project and has attended United Nations Climate Change Conferences in Copenhagen, Cancun, and Paris.  She has traveled the world, from the Slow Food International Conference in Italy to a Chalice sponsor site in Africa but her passion remains on local issues concerning food security and sustainability, supporting Nova Scotia farmers.
Lil has been sharing her message from elementary schools to universities, private and government-sponsored conferences. She is able to get her message across with a sense of urgency while using her sense of humor. She often says that the people she focuses her attention on most are the people that eat food. One of her favorite things to do is retreat to her mountain farm and hop on her tractor.
---
Matthew Legge 
Topic: The GMO debate and overcoming polarization
(Sunday, May 23, 11:15 to 12:30)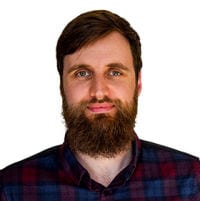 Matthew Legge has worked in the non-profit sector since 2006, with a focus on promoting health, dignity, and human rights. He's supported grassroots initiatives in North America, Latin America, the Caribbean, Africa, the Middle East, and Asia. Since 2012, Matthew has served as staff for Canadian Friends Service Committee. As CFSC's Peace Program Coordinator, Matthew has had the opportunity to learn from Quakers from across Canada and in the US, Europe, and Africa. In his work for CFSC Matthew wrote the award-winning book Are We Done Fighting? Building Understanding in a World of Hate and Division. Proceeds from sales go to CFSC's peace and justice programs. Matt now writes a popular ongoing blog of the same name for Psychology Today.
---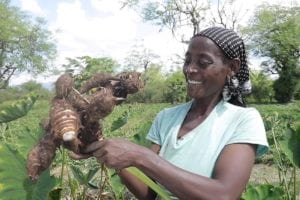 Meagan Silencieux  
Women's Role in achieving Global Food Security: an online screening and discussion
(Sunday, May 23, 1:30 to 2:45)
 Film  "Growing her future" 
In this short film, Growing Her Future, we meet Asnakech! She welcomes us to her thriving farm in southern Ethiopia. In the last three years, she has built up her land through practicing conservation agriculture, and now grows enough food to feed her family and others. The work she and her family are doing to improve soil fertility, add crop diversity and develop marketing are increasing their resilience in the face of climate change and other crises.
Meagan Silencieux is a Public Engagement Officer at the Canadian Foodgrains Bank. She has worked for many years in local movements for just and sustainable food systems, including inner-city agriculture. She recently returned to Canada after living and working in Haiti for several years – as a project consultant, and in direct program management in the fields of human rights monitoring of the justice, police and carceral systems, child protection, gender-based violence, and agricultural livelihoods programming. She also began her work as a professional language and cultural interpreter, which she continues today from Winnipeg. She also worked as an intercultural learning consultant and seconded worker to the Mennonite Central Committee in Haiti after the 2010 earthquake.
---
Lucy Sharratt
Topic: What does it mean if genetic engineering is the future of food?
(Sunday, May 23, 3:15 to 4:30)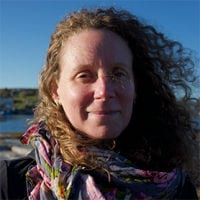 Lucy Sharratt works in Halifax as the Coordinator of the Canadian Biotechnology Action Network, also known as CBAN. CBAN brings together 16 groups to research, monitor and raise awareness about issues relating to genetic engineering in food and farming. Lucy previously worked as a campaigner and researcher on this issue at the Sierra Club of Canada and the Polaris Institute in Ottawa. Lucy also coordinated the International Ban Terminator Campaign which secured a strengthened global moratorium on genetically engineered sterile seed technology. CBAN is a project of MakeWay Charitable Society.
---
SPECIAL INTEREST GROUP (SIG) 
"Making the Quaker faith available to seekers," a Panel – Q &A with Marilyn Manzer (Clerk, CYM), Ellen Helmuth (Clerk, Atlantic HYM) and Gloria Thompson (FWCC Northeast Regional Clerk and Co-Clerk Representative Engagement Program Group (REPG).
(Saturday, May 22, 6pm to 7pm)