Camp Geddie: a Presbyterian Church camp near Merigomish, NS about 18 kms from exit 27 of Hwy 104.
Victoria Day Weekend, May 18 to 21, 2018 Friday Evening – Monday at Noon
Click here to register online
See photos from 2003, 2004, 2005, 2006, 2007, 2008 2009, 2011 2012 2013 2016 AFG's
Cost | Meals | Children | Accommodations | Program | Special Interest Groups | What to Bring | Directions | Registration | Contact

Atlantic Friends Gathering is an annual event linking members and attenders of the Religious Society of Friends (Quakers) from across Atlantic Canada.
2018 Theme: "I Have Called You Friends"
We gather at Camp Geddie, a Presbyterian Church camp on Nova Scotia's North Shore. The spacious grounds, with nature trails and a spectacular beach on the Northumberland Strait provide a natural setting for renewal of our individual and group spirit.
As with previous AFG's there are no compulsory activities. The healing atmosphere of being in a welcome nature retreat offers an opportunity to open ourselves up to whatever we feel leads us, and to make this, a weekend of renewal of our individual and our group spirit.
This is a weekend for fun and enjoyment for individuals of all ages.
---
A Weekend of Enjoyment and Spiritual Renewal for All Ages! Enquirers are Welcome to Attend!
We have arranged a full program including SIGs by members and attenders from our three Atlantic Friends Meetings. Two Friends from the CYM committee re the possibility of an Atlantic Half Yearly Meeting will be present. Interspersed with programmed sessions are meal breaks, stretch breaks and longer free times. Saturday evening will be a cheerful noisy "talent show" for young and old. Enjoy sessions at your own choice, or enjoy your own communing with nature or Friends. Please feel free to enjoy the Weekend in your own way!
---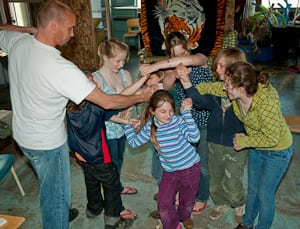 The Young Friends Program will also feature plenty of scope for intergenerational activity.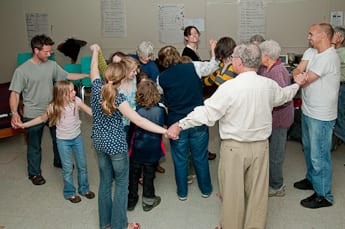 ---
Costs:
$115 per adult/weekend.
(Reduction to $105.00 for pre-registration up to May 11th)
$80 per 1 overnight, 2 days of program, and 2 days of meals
$40 per day (if not staying overnight)
If you pre-register, you save $10 from the full weekend cost
(but you may still pay on site).
Free for children aged 12 and under.
Teenagers $40 for the weekend or part thereof.
Each One Bring One Special: If a Young Friend (under 30) brings another person under 30 who has not previously attended AFG, that second person is free.
Anyone who cannot afford these fees may pay less or nothing. Anyone who can pay more is asked to donate towards costs for those who cannot. Check with your local Meeting re travel subsidies. AFG has a modest surplus and can assist people with travel and other costs, so that those who wish to attend are not prevented from doing so because of financial concerns. For more details on costs, see the registration form. Use the Details section if you need travel help.
Anyone under 18 who is attending without a parent or guardian must come with an adult sponsor and bring the signed consent form.
---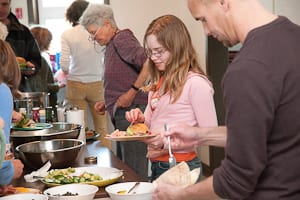 Meals: Meals are POTLUCK. Bring potluck dishes already prepared or ready to cook, clearly labelled with ingredients. We will need hot meals up to Sunday supper. Nathalie Brunet, the volunteer Meal Coordinator, will coordinate menus for breakfasts, lunches and supper. Friends will volunteer for meal preparation and clean-up on a schedule to be settled in a meeting on our first morning. Staples such as teas, coffees, some dairy products, nut butters, cereals and breads will be provided by the organizers, as well as limited salad makings. We will not be providing a range of organic products. If you have serious dietary concerns, please arrange to bring your own needed materials. The kitchen, storage, refrigeration and clean-up areas at Camp Geddie are spacious.
---

Children: For younger children, volunteers will provide age-appropriate activities which will be fun and include learning about Friends. Parents, let us know your children's ages, and the choices of activities they might like, so that we can plan for them. Possible activities: Nature walks, crafts, outdoor games, drama – and much more. Would you like to be added to the list of Volunteers? We welcome your assistance for an hour or two during the weekend with the Children's Program.
---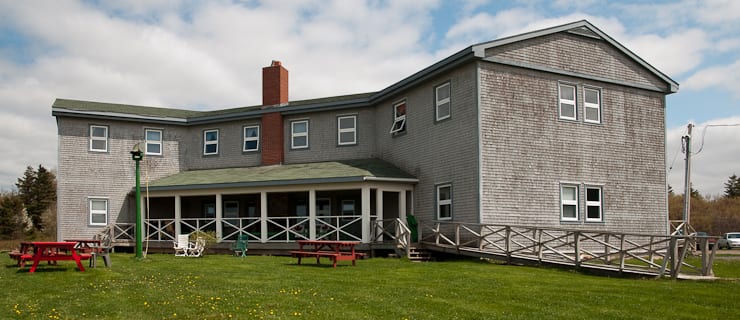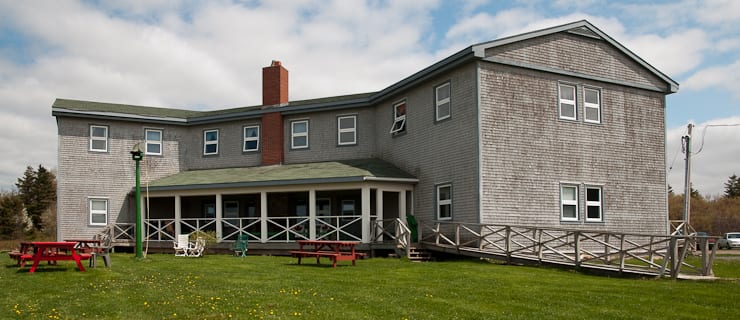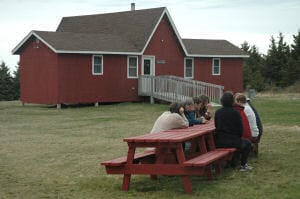 Accommodations: Heated accommodations at the camp are in the main building (Irwin Lodge) and in the A-Frame. The main building has sleeping capacity for 30-35 in double- and bunk-beds with shared bathrooms on second floor. Irwin Lodge also contains the kitchen, dining area and meeting area and library on the main floor. The entire building is heated and has a big open comfy fireplace. Bedrooms are heated. The Margaret MacDougall Lodge (A-Frame) is also heated and sleeps five with a kitchenette and bathroom. It is wheelchair accessible. There are also a number of unheated cabins available for 'shiver and shake' Quakers. Plenty of room for tent camping. With all these options, participants must provide their own sleeping bags. No linen is provided.
---
Recreation: Camp Geddie has a wide open field, spectacular beach, a place for a campfire at night, and many hiking trails, with an amazing view of sunsets that are literally show/workshop stopping. The large field area covered with short grass that would not hide dog doo very well. This field area is an ideal place to fly kites, play soccer, ball, etc. Camp Geddie is owned and operated by The Presbyterian Church in Canada and is accredited by the Camping Association of Nova Scotia. Camp Geddie does not permit pets on the property. See the camp's web site at http://www.campgeddie.ca
---


List of what to bring:
Readings: We are asking people to consider bringing a short reading to AFG that reflects a deeply held belief or concern of yours. We will have an opportunity for people to get together in worship-sharing about the readings and ideas that Friends bring.
Toiletries: soap, towels, shampoo, toothbrush, toothpaste, etc.
Scent Free: Please do your utmost to make this a Scent Free event. Avoid wearing or bringing scented products — such as soaps, shampoos, lotions, creams or gels – as well as other personal care products or perfumes. Use Scent Free laundry soap and softeners.
The camp is also a Smoke-Free and Alcohol-Free zone.
Sleeping stuff: Sleeping bag, blankets, pillow. Remember that while the rooms in the lodge are heated, the cabins can get really cold at night, and you have to bring all of the items necessary to keep yourself warm. Mattresses only are provided in the rooms and the cabins.
Clothing: Remember that while during the daytime it can be quite warm, the evenings are still brisk. So a range of clothing options may be needed, from t-shirts to mittens/sweaters. Rubber boots and raingear may also help you.
Other Misc: Fly repellent (natural alternatives such as lemon eucalyptus, citronella, etc. are an option!), sunscreen, flashlight, batteries, musical instruments, canoes, kayaks, and swimming suits for the extremely brave. Your ability to have fun, humor!
No Pets: Camp Geddie has an overall No Pet Policy. Do not bring any pets on site.
---
Registration: Let us know as soon as possible if you are coming. This is particularly important if you are bringing children, as we need to know what ages to plan for, and what materials to prepare. Click here to register online. Alternatively, a phone call to Daphne (see below for number) will be sufficient. We need to know names, ages of children, preferred type of accommodation, # of nights you plan to be there, and we might be able to help connect rides together for car-pooling, although check within your own Meeting first. Pay for your registration fee on site. Cash or cheque made out to Atlantic Friends Gathering.

---

Registrar: Daphne email hidden; JavaScript is required 902-730-2052
---
Info last updated: 2018-03-10 7:43 PM ADT
---
Cost | Meals | Children | Accommodations | Program | Program Leaders | What to Bring | Directions | Registration | Contact