Welcome to Friends Meetings (Quakers) in  Atlantic Canada!
Atlantic Friends Half-Yearly Meeting (AHYM) was constituted in 2018 as a coordinating organization for Quaker Meetings and Worship Groups in Atlantic Canada. It also coordinates the Atlantic Friends Gathering.

AHYM is part of the national Canadian Quaker organization.
AHYM Committees:
Peace & Justice Committee (P&J)
The purpose of the Peace & Justice Committee is to address serious issues and concerns in Atlantic Canada which affect the region, the country, or even possibly on a global basis. The P&J is to be a service to Atlantic Half-Yearly Meeting by accessing and leveraging a wide range of resources and people. In general it is to be a voice of AHYM in the Atlantic Region making known Quaker views on issues of importance. The P&J clerk can be contacted at: peace.and.justice.clerk@atlantic.quaker.ca 
Ministry & Counsel (M&C)
The purpose of the Ministry & Counsel is to nurture the spiritual life of the Half-Yearly Meeting, and to care for the Meetings for Worship during Atlantic Friends Gatherings and Atlantic Half-Yearly Meetings. It will also encourage a way of life consistent with Quaker testimonies, and counsel people in times of need. The M&C Clerk can be contacted at:  
Note: During COVID, check with local meetings about timing and virtual options.
---
Halifax Monthly Meeting holds a meeting for worship every Sunday at the Ecology Action Centre in Halifax at 10:30 AM followed by a time of fellowship over coffee/tea. 
Worship Groups under the care of Halifax Monthly Meeting
Antigonish WG – Meets every second Sunday at 11 AM in the L'Arche House at 63 Highland Drive, Antigonish (corner of Highland and Fairview).  Contact
South Shore WG – Meets weekly at 11 AM in members homes. Contact

Truro

 

Worship

 

Group – 

Meeting for 

Worship

every Sunday, 9:30-10:30 AM at 17 Eastmoor Drive, Bible Hill, Nova Scotia, B2N 2X2 Contact
---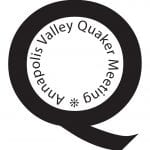 Annapolis Valley Monthly Meeting meets at 10:30am in the basement of the Acadia University Chapel in Wolfville each Sunday morning. Remote attendance is also available by Zoom. Subscribe to our calendar or Facebook page, or email for Zoom link and more information. Contact
---
New Brunswick Monthly Meeting is comprised of six Worship Groups and one Allowed Meeting located across the provinces of New Brunswick, Prince Edward Island and Nova Scotia:
Under the care of NBMM
Prince Edward Island Allowed Meeting holds a weekly worship every Sunday at 11 AM 50 Mount Edward Road (Entrance on Confederation Street),
Charlottetown, PE.  Access is by the front door. Contact
NBMM Monthly Meetings for Business are held the third Sunday of every month in Fredericton, NB. Worship at 11AM-12PM, Potluck Lunch, Business Meeting 1-3 PM Contact
---
St. John's, Newfoundland Worship Group meets every second Saturday at 4 PM at the St James United Church in Saint John's, NL. Contact
---
These three Monthly Meetings and the Worship Groups and Allowed Meetings under their care comprise the Atlantic Half-Yearly Meeting (AHYM). Atlantic Friends Gathering is a subgroup that comes together as a Gathering on the Victoria Day weekend every spring. A program is planned for spiritual nourishment for adults and young folks, usually at a camp where Friends can enjoy a natural setting, bring food to share, and strengthen the bonds of our faith fellowship. A fall meeting brings Friends together for business and sharing common concerns. Contact:
---